Oct 3, 2015 en MacOS SSH tunnel iCloud El-Capitan
After my wedding and a honey moon in Sicilia, I am back home to blog about some cool tech stuff. Yesterday, I update my favorite laptop it's a MacbookPro [ja keyboard] (Retina, 13-inch, Mid 2014) with the new MacOS X 10.11 El Capitan version. I also like MacOS software because it includes bash, ssh and lot of cool Linux/Unix commands. I have got also an MacMini at home behind my Internet box. For some time, I was looking for some out of the box stuff to connect to my MacMini with SSH via iCloud stack. Finally, I google it and I found some good infos/news about this issue.
How to setup a SSH connection via iCloud tunnel with 2 Macs
Let's see how to do it.
Requisites
Have two mac

laptop one (MacbookPro) directly connected to Internet
server one (MacMini) behind an Internet box

Have an iCloud account
Back to my Mac setup (MacMini)
Check the correct option into your iCloud account inside the MacMini server configuration panel.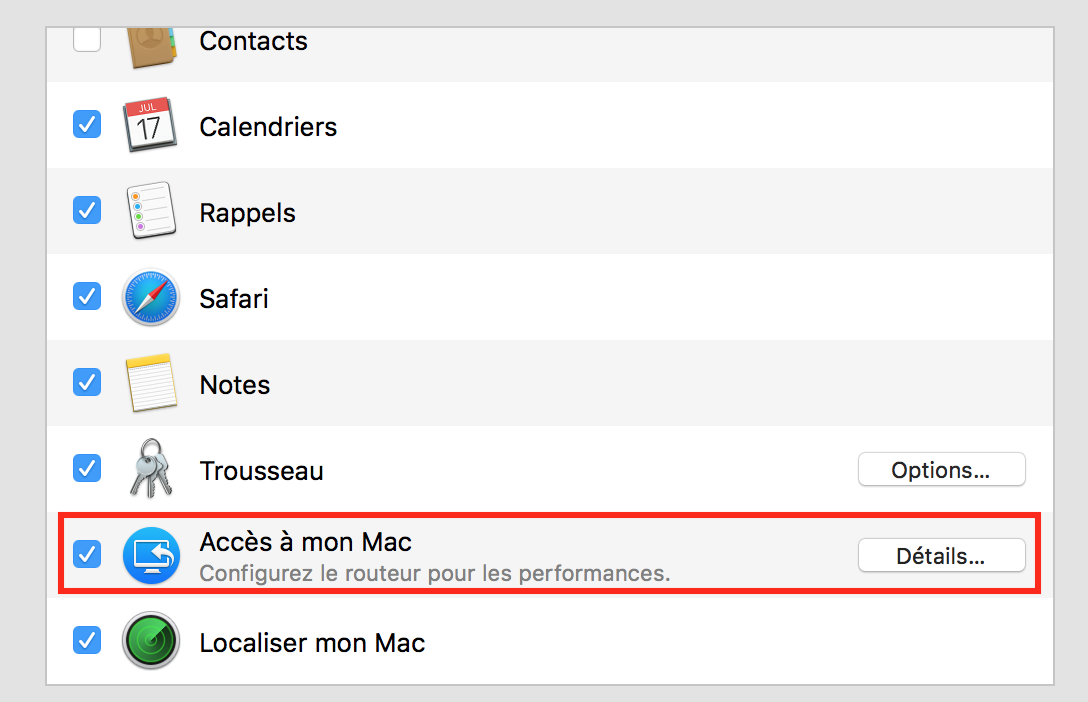 You should show now you MacMini server available into your Finder's left panel.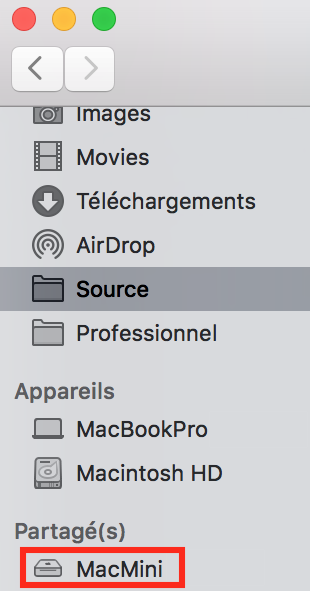 More information to the official Apple help center
Locate MacMini server
First of all, we need to retrieve connection information to use ssh protocol. We gonna use some commands line to find your MacMini trough the iCloud.
First step
we need to find our iCloud account and our iCloud FQN DNS name
My iCloud FQN DNS name is 1122334455.members.btmm.icloud.com
Second step
After finding our iCloud DNS name, we gonna retrieve our MacMini server with ZeroConf/Boujour Protocol. To find it we will use an other command line. This command collects all machine plugged with your iCloud account and sharing _ssh service.
Last but not least step
We find our iCloud FQN DNS and our MacMini name. Now we can connect to it through the iCloud tunnel. If your server name contains some " "/space character, replace it with "-"/dash one (sed -e "s/[[:space:]]/-/g").
Conclusion
Connection through the iCloud service is quite easy. Unfortunately, there are few documentations for geek and tech user but with the Unix/Linux commands you can retrieve lot of familiar stuff you like. Now it is a really new service I've built and I don't have a huge feedback, but let's use it !!!
Last tip (c'est cadeau)
To facilitate your ssh connection, you can use ssh config file (.ssh/config) to logon to your MacMini server. Just edit it with your personal text editor (atom for example).
and logon with :
Useful links
Tag
en (21)
fr (11)
ja (2)
divers (2)
histoire (1)
otp (1)
yubico (1)
yubikey (1)
jboss (3)
eap (3)
wildfly (6)
websphereMQ (2)
JCA (2)
apache (2)
camel (6)
raspberry (2)
pi (2)
ProofOfConcept (1)
IoT (2)
RaspberryPi (7)
pi4j (1)
DeviceIO (3)
Tinkerforge (1)
Kura (6)
camellabs (1)
i2c (1)
lcd (1)
mqtt (1)
java (1)
regex (1)
group (1)
name (1)
eclipsecon (1)
CoAP (1)
leshan (1)
M2M (1)
lightweight (1)
Toulouse (1)
Offline (2)
CLI (2)
HTTP/2 (2)
JDK8 (2)
Docker (4)
UNESCO (4)
challenge (4)
miscellaneous (4)
voyage (4)
MacOS (2)
SSH (1)
tunnel (1)
iCloud (1)
El-Capitan (1)
rhiot (5)
X (1)
webcam (2)
groovy (2)
MacbookPro (1)
websocket (1)
javafx (1)
Sense-Hat (1)
display (1)
framebuffer (1)
Gateway (2)
Rhiot (1)
DIO (2)
I2C (2)
API (2)
Eclipse (1)
Camel (2)
JBoss (3)
redhat (3)
EAP7 (3)
jvm (1)
jmc (1)
WebsphereMQ (1)
Ansible (1)
Wifi (1)
HOWTO (1)
Hotspot (1)
XML (1)
XPath (1)
XSLT (1)
Aggregator (1)
Route (1)
Date
2016
December
September
August
July
June
March
February
January
2015
December
November
October
August
July
June
May
April
March