Aug 4, 2015 en UNESCO challenge miscellaneous voyage
Few years ago, my friends and I started a game we called the UNESCO challenge/Point UNESCO (fr). The goal of this game is very simple, we try to visit every World Heritage Site (WHS), one visit == one UNESCO point. Sites could be a building, a city, a complex, a land, a monument, a mountain, etc.. and they are selected by UNESCO as being of special cultural or physical significance. We have to take the picture of signboard by UNESCO as a proof of our visit. We have got one more rule : Every place or site you have already visited which become a WHS, you also earn a point.
Today, I work for a customer in Le Havre (Seine-Maritime, France) and it is a World Heritage Site.
Le Havre, the City Rebuilt by Auguste Perret
Le Havre UNESCO summary
|   |   |
| --- | --- |
| Title (fr) | Le Havre, la ville reconstruite par Auguste Perret |
| Title (en) | Le Havre, the City Rebuilt by Auguste Perret |
| Id | 1181 |
| Record date | 2005 |
| Seal localisation | Into the park in front a town hall |
| Visit Date | 2015-08-04 |
| Interest | Medium |
The photo proof
Here is the photo proof :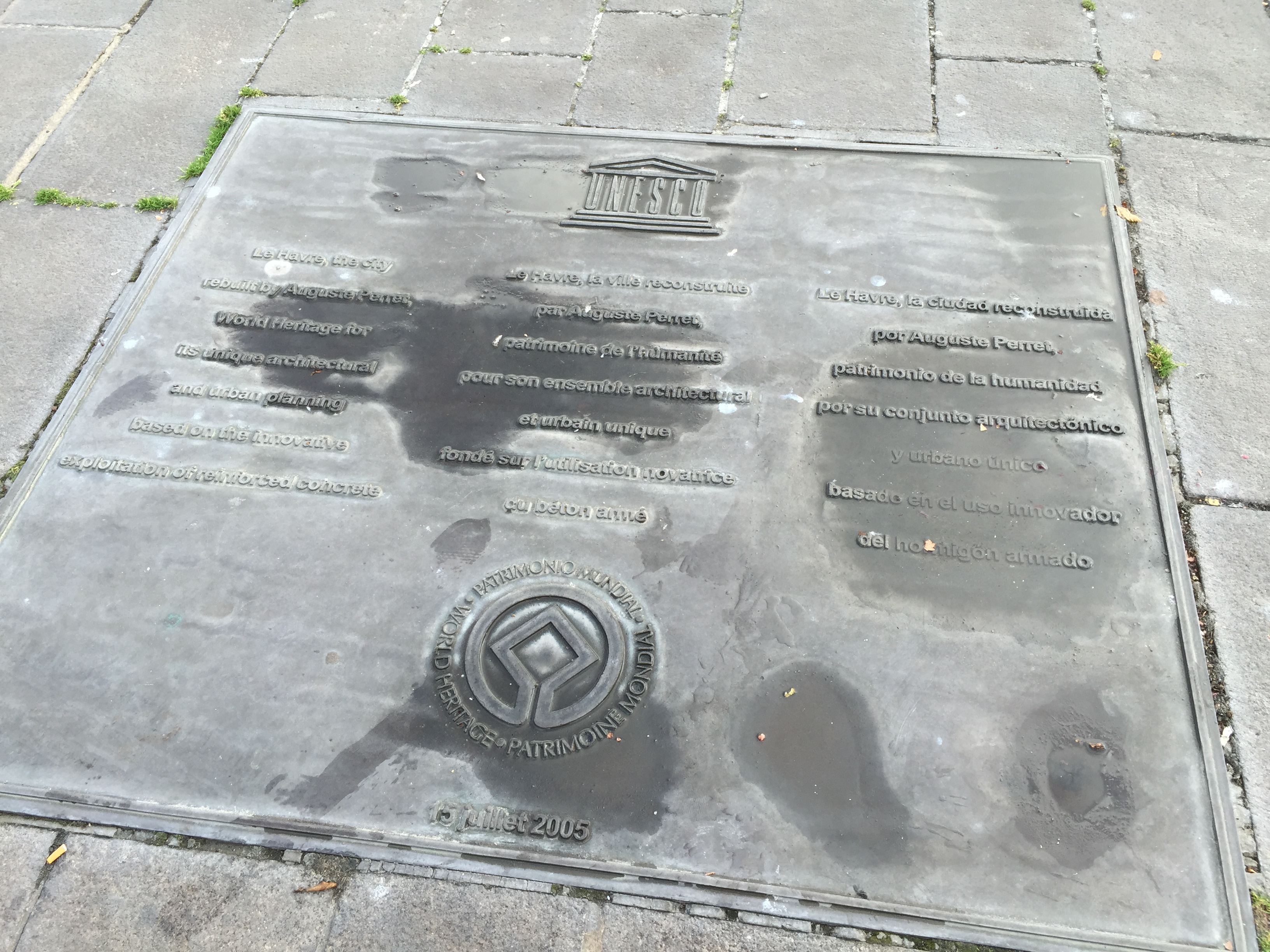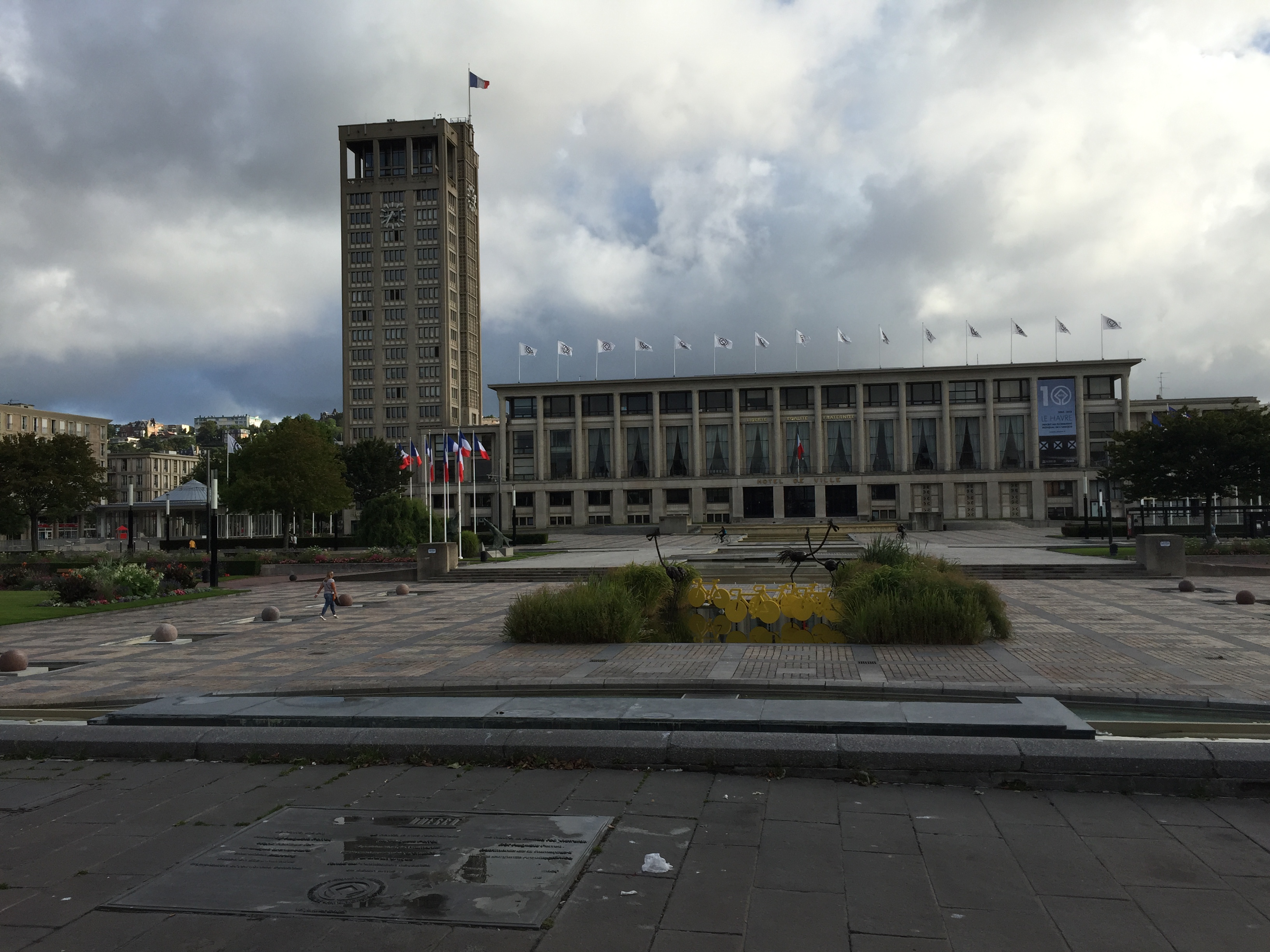 Useful links
Tag
en (21)
fr (11)
ja (2)
divers (2)
histoire (1)
otp (1)
yubico (1)
yubikey (1)
jboss (3)
eap (3)
wildfly (6)
websphereMQ (2)
JCA (2)
apache (2)
camel (6)
raspberry (2)
pi (2)
ProofOfConcept (1)
IoT (2)
RaspberryPi (7)
pi4j (1)
DeviceIO (3)
Tinkerforge (1)
Kura (6)
camellabs (1)
i2c (1)
lcd (1)
mqtt (1)
java (1)
regex (1)
group (1)
name (1)
eclipsecon (1)
CoAP (1)
leshan (1)
M2M (1)
lightweight (1)
Toulouse (1)
Offline (2)
CLI (2)
HTTP/2 (2)
JDK8 (2)
Docker (4)
UNESCO (4)
challenge (4)
miscellaneous (4)
voyage (4)
MacOS (2)
SSH (1)
tunnel (1)
iCloud (1)
El-Capitan (1)
rhiot (5)
X (1)
webcam (2)
groovy (2)
MacbookPro (1)
websocket (1)
javafx (1)
Sense-Hat (1)
display (1)
framebuffer (1)
Gateway (2)
Rhiot (1)
DIO (2)
I2C (2)
API (2)
Eclipse (1)
Camel (2)
JBoss (3)
redhat (3)
EAP7 (3)
jvm (1)
jmc (1)
WebsphereMQ (1)
Ansible (1)
Wifi (1)
HOWTO (1)
Hotspot (1)
XML (1)
XPath (1)
XSLT (1)
Aggregator (1)
Route (1)
Date
2016
December
September
August
July
June
March
February
January
2015
December
November
October
August
July
June
May
April
March