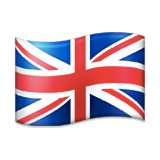 Gregoire Autric, aka Greg, (M.Sc.Eng. / NSSAR) I am graduated with a Master of Science in Engineering from ISIMA, I am currently an architect consultant senior at Red Hat with expertise in solutions design based on Java / Web technologies. I have been involved in several projects about JBoss/Wildfly technologies. During my business period, I traveled to UK, Germany, Greece, Cyprus, Switzerland, Netherlands and Morocco.
solution architecture, app design,
development, code, continuous integration,
load test campaign, SSO integration
exploitation, monitoring, production release.
I also participated in expertise, audit and benchmark projects for customers. Here is my references :
French ministry [HR project, public website],
French Bank [JBoss Migration, internal / external applications, Messaging Application and Integration, Business Rules],
Automobile manufacturer, mobile phone provider [smart/connected car project],
Car Insurance association ( UK) [JBoss Monitoring audit/expertise].
Financial exchange operator ( DE) [proof of concept],
Reserve/central bank [JBoss Migration, HA],
Postal provider [agile PHP project],
Netherlands ministry ( NL) [JBoss integration project],
BtoB & E-Commerce corporate ( UK) [JBoss audit/expertise],
Mobile Provider ( Allemagne) [audit/expertise/formation JBoss],
Greek Bank [Integration Bus (ESB), EIP, Mainframe],
Laboratory [EIP, Messaging].
I am Rhiot project founder / committer and, contributor for several open source projects, I'm Apache contributor . :
To send me an email you can use my personnal address <firstname> followed by "commercial at" and <lastname> dot net My Pro twitter account is @gautric_io. My github account is @gautric.
-> PGP Key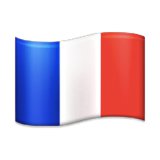 Grégoire Autric, Ingénieur ISIMA, je suis actuellement en poste chez Red Hat.
Je suis architecte middleware sur l'ensemble des briques du portfolio JBoss/Wildfly et m'occupe principalement des études d'integration d'applications Java/Web en entreprise. Dans le cadre professionnel, j'ai été amené à me déplacer en Angleterre, Hollande, Grèce, Suisse, Allemagne, à Chypre et au Maroc. Mes domaines d'intervention sont variés :
architecture de solution, conception applicative,
développement, programmation, intégration continue,
test de charge, test d'endurance, intégration de SSO
exploitation, supervision, mise en production.
J'effectue aussi des missions d'expertise, des audits d'architectures ainsi que des campagnes de tests de performances pour mes clients. Mes principales références sont :
Ministère [projet RH, site grand public],
Constructeur automobile, Opérateur téléphonique [projet voiture connectée],
Banque francaise [Migration vers JBoss, applications internes et externes, Application et Intégration d'un outil de Messaging (MoM), Moteur de règles],
Assureur Automobile( Grande-Bretagne) [JON et JBoss].
Opérateur de bourse ( Allemagne) [proof of concept d'intégration],
Banque centrale [projet de migration, mise en place de la haute dispo],
Opérateur de service postal [projet agile PHP],
Ministère ( Hollande) [projet d'intégration JBoss],
Entreprise BtoB E-Commerce ( Grande-Bretagne) [audit/expertise JBoss],
Opérateur Télécom ( Allemagne) [audit/expertise/formation JBoss],
Banque greque (Bus d'integration, EIP, Mainframe),
Laboratoire d'analyse [EIP, Messaging].
Je contribute à l'open source en proposant certain patch ou évolution.
Je suis l'un des createurs, committeur et mainteneur du project Rhiot, je suis aussi contributeur Apache.
Pour m'écrire vous pouvez utiliser mon adresse email ayant la forme suivante : <prenom> puis arobase <nom> point net Mon compte twitter pro est : @gautric_io. Mon compte github est @gautric.
-> Clef PGP